This article is part of our morning briefing. Click here to get it delivered to your inbox each weekday.
When Kanye West first proposed going "death con 3" on the Jewish people, it was 30 degrees warmer outside and pundits were predicting a Red Wave in the midterms. But despite West's tirade starting … checks calendar … more than five weeks ago, the fallout continues.
Controversy continues over the Brooklyn Nets' suspension of Kyrie Irving, a seven-time NBA All-Star, for tweeting a link to a movie filled with antisemitic conspiracies. The comedian Dave Chappelle tried to offer some levity and perspective, only to have his "Saturday Night Live" monologue deemed problematic as well. And the other day, someone spray-painted "Kanye was rite" on a tombstone in a Jewish cemetery.
This morning, we've got three fresh takes on the evolving news…
I chatted with Robin Washington, our editor-at-large, who brings his important perspective as a Black Jew to these stories with Black celebrities at the center. "Kanye was like a car wreck that you can't stop looking at," he told me Tuesday. "Kyrie was like another car off the road a little bit further down. And Chappelle was like the argument over who's responsible when the insurance adjuster arrives." Watch our conversation in the video above.
We watched the movie Kyrie Irving shared so you don't have to: Our Louis Keene spent $11.99 and three-and-a-half hours with "Hebrews to Negroes: Wake Up Black America," and boiled it down to six takeaways. The film "does white supremacy's dirty work," he writes, "one minority group blaming another for the problems both are facing." Oh, and it also quotes midrash. Read the story ➤
An open letter to Dave Chappelle from the great-granddaughter of a Hollywood pioneer: Sharon Rosen Leib, whose great-grandfather produced more than 700 films for 20th Century Fox, is a fan of Chappelle, whose comedy she calls "wickedly smart." Which is why she was particularly perturbed that he was adding "a dash of poison to the boiling cauldron of antisemitic hate bubbling over in this country." Read her essay ➤
And check out some more of our recent coverage…
Fans celebrate at the 2018 FIFA World Cup. (Getty)
Opinion | Why Jews (and everyone else) should boycott the World Cup: One of the largest sporting events in the world will begin this weekend in Qatar. But Dan Friedman will not be watching. "If  you care about human rights," he writes "or deadly disregard of construction workers if you worry about the normalization of relations with Iran or international recognition of Israel, if you care about money perverting global institutions or about a version of Sharia law that oppresses women, outlaws Jewish symbols and denies any LGBTQ+ rights," you shouldn't either. And while you're at it, don't patronize any World Cup sponsors, either. Read his essay ➤
Teacher at Baltimore Jewish school arrested for rape, child pornography: In addition to teaching at Bnos Yisroel, William Zev Steen also ran a company that provides internet-filtering services for Orthodox Jews. "Understanding the role of technology in our lives, how to use it as a tool and protect ourselves from misusing it is the challenge we have in our generation," Steen told Baltimore Jewish Home magazine earlier this year. Steen, 44, was first arrested on Nov. 5, faces a total of 25 counts, and is being held in jail pending trial. Read the story ➤
And on a lighter note: Len Berk, our 92-year-old lox columnist, shares the perks of wearing a Zabar's hat.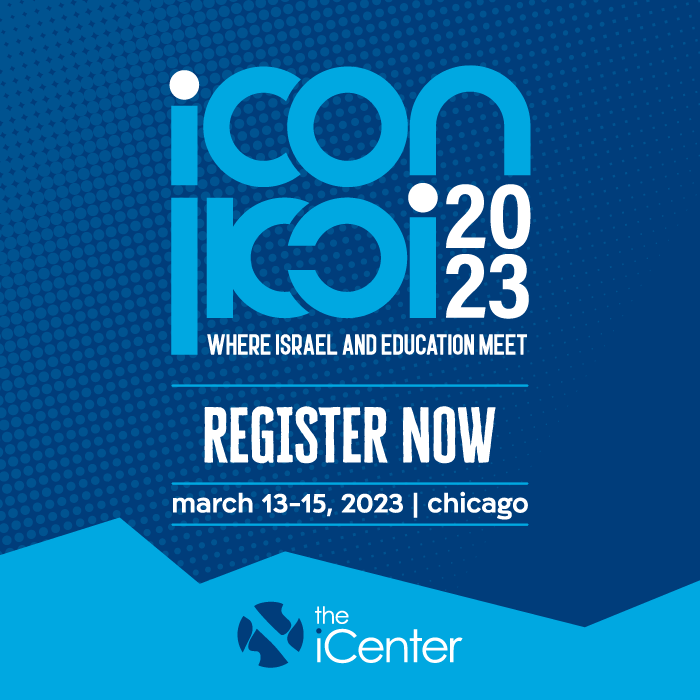 Forwarding the News is now also available on our website. Click on the blue button below to share it on social media or send to friends.
WHAT ELSE YOU NEED TO KNOW TODAY
Donald Trump announcing his third run for president Tuesday night at his Mar-a-Lago home in Florida. (Getty)

  Former President Donald Trump announced his third presidential campaign on Tuesday night. While many Republican Jews cheered Trump's positions on Israel, some worry he has emboldened antisemitism. Ron Kampeas, the Washington Bureau Chief at the Jewish Telegraphic Agency, explores Trump's complex relationship with American Jewry. (JTA)
  NASA relaunched its moon program early Wednesday morning with a new rocket that blasted off carrying three test dummies – one nicknamed Zohar and wearing a protective suit made by Israeli scientists. The space agency is aiming to send four astronauts around the moon on the next flight, in 2024, and land humans there again as early as 2025. (Vox)
  Ben & Jerry's board of directors rebuked its corporate parent's sale of its Israeli ice-cream business to a local who plans to continue operations in West Bank settlements. The board told customers they "should not be confused" into buying the ice cream there. (Haaretz) 
  Romania passed a law that recognizes and gives specific protection to the kosher ritual slaughter of animals, which local rabbis called a "landmark" example for other countries. Last year, a European court upheld a ban on both the Muslim and Jewish methods of animal slaughter in two Belgian states. (JTA)

  A Catholic school may seem an unlikely home for what may be the largest depositories dedicated to the Jewish history of the Bronx. But decades worth of archival documents and artifacts from the local Jewish community are indeed at Fordham University, thanks to its Jewish studies department. (NY Jewish Week)

  The nominees for the 2023 Grammy Awards, announced on Tuesday, include prominent Jewish names from pop, rap and classical music. Oh, and also Mel Brooks, 96, for the narration of his audiobook, "All About Me!: My Remarkable Life in Show Business." (JTA)
Shiva call ➤  Ellen Levine, the first female editor of Good Housekeeping, who later partnered with Oprah Winfrey to launch a magazine, died at 79. Winfrey's nickname for her was "Queen Levine."
What else we're reading ➤  Religious groups with immigrant members grew fastest over past decade …. Israeli scientists find running reduces the chance of some cancers by 72% … How this Jewish refugee became Times Square's queen of porn.
Actress Mary Martin in a publicity photo for the 1959 Broadway musical 'The Sound of Music.' (Wikimedia)
On this day in history (1959): "The Sound of Music" premiered at New York's Lunt Fontanne Theater. The musical, which chronicled life in Austria during the rise of Nazism, ran for 1,443 performances on Broadway, closing in 1963; two years later, the film version was released. The show's creators, Richard Rodgers and Oscar Hammerstein, revolutionized Broadway: One writer they worked with memorably said he believed the pair "could make a great musical out of three pages of the Bronx telephone directory."
Last year on this day, our colleagues at JTA reported that, after a public outcry, a Lithunian city halted construction of a bike path near a Holocaust mass grave.
In honor of National Indiana Day, check out these eight Jewish facts about the Hoosier State.
The post Three new takes on Dave Chappelle, Kyrie Irving and Kanye West appeared first on The Forward.